In spite of an ominous weather forecast, 18 intrepid fungiphiles came out to Marshall Field Saturday to learn about local fungal habitats and to see what the recent rain had produced.
At first glance it appeared that nothing fungal was happening, but on closer inspection,  the rotters were out in abundance.
It was a still a little too early for the mycorrizal  species to show up.  By contrast, on the same weekend last year there was an abundance of fungi including boletes, suillus and a variety of other large fleshy fungi.
At least weather also cooperated with only occasional showers and even a few patches of blue sky.
Crystal Brain Jelly, Myxarim nucleatum
Brown Leafy Jelly, Tremella foliacea
Witches Butter, Tremella aurantia
Turkey Tail, Trametes versicolor
False Turkey Tail, Stereum hirsutum
Dyers Polypore, Phaeolus schweinitzii
Ganoderma sp?
Artist Conk, Ganoderma brownii
 Redbelted Conk, Formitopsis pinicola
Crepidotus sp.?
Carbon Balls, Annulohypoxylon thouarsianum
Bean Spout Mycena, Mycena capillaripes
Mycena sp.?
Flammulaster sp.
Lycogala epidendrum (ok, a sli me mold)
Deadly Galarina, Galarina marginata group ?
Symocybe centunculus group ?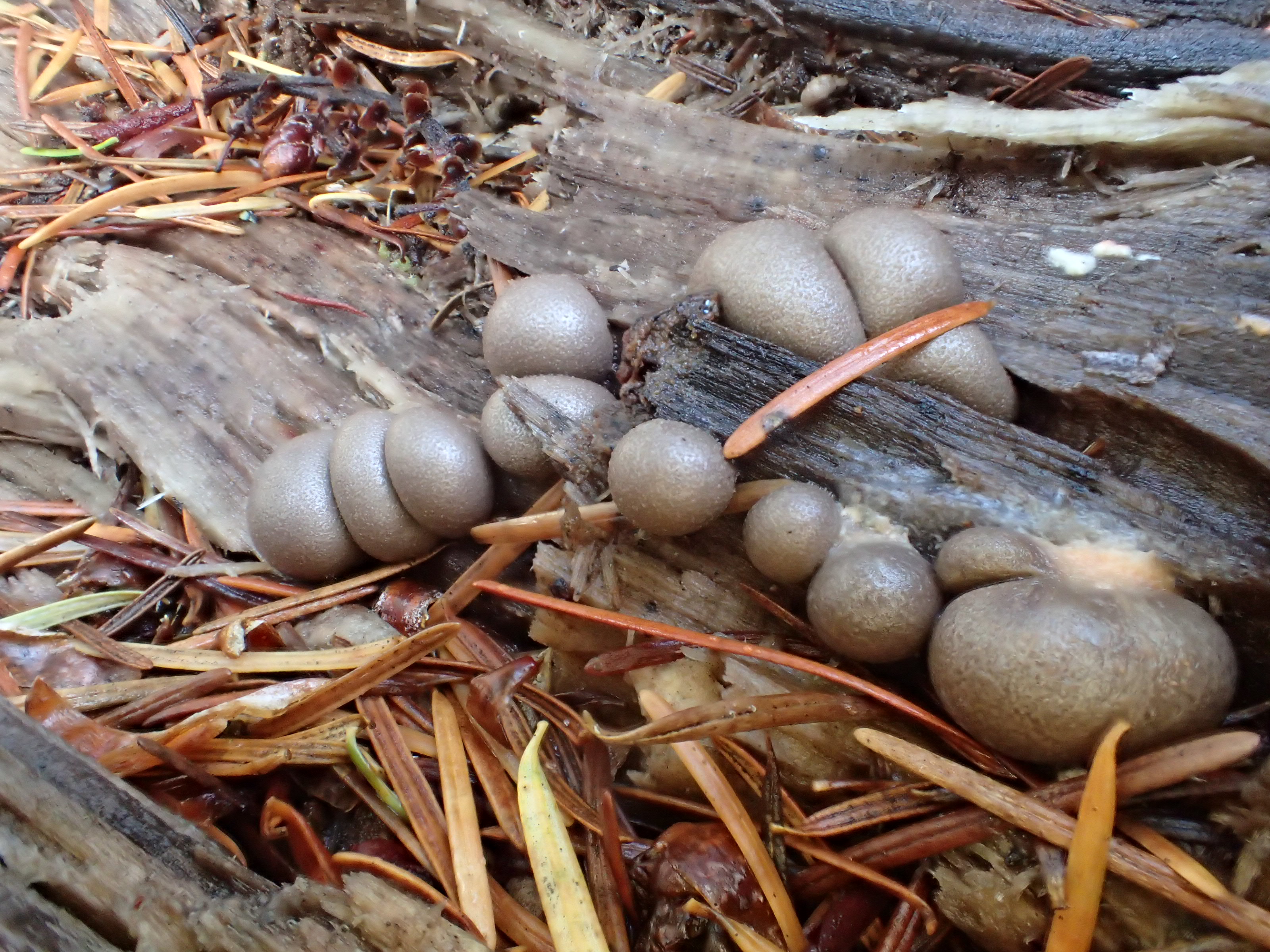 The next few weeks should be a great time for fall mushrooms in the bay area, so get out in the woods and find some fungus.