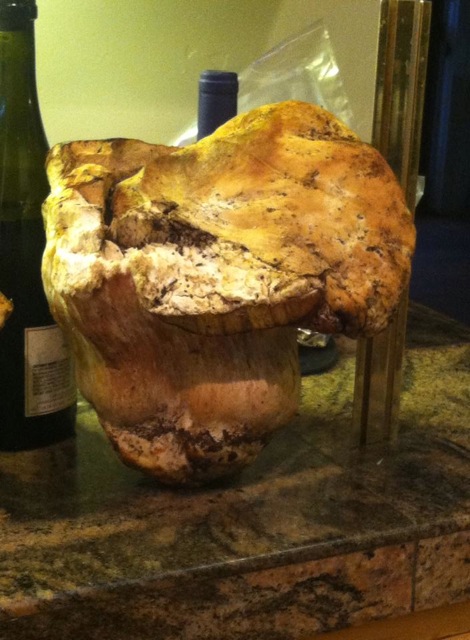 Robin Morris shared this wonderful Porcini soup recipe. Enjoy!
1 ½ –  2 lbs Porcini, cut in 1/2 in. chunks, dry sautéed till light brown (peel cap, cut off tough outside of stipe, include tubes if fresh and not buggy...)
2 c cream
2 c chicken broth (low sodium style)
2 stalks celery, de-veined and cut small
2 thin carrots, cut small
1 shallot
1/2 red onion, chopped
3 Tbl Plugra or other good butter
1/2 tsp thyme
I Tbl parsley
Heat chicken broth with carrots
Sauté shallot, onion, and parsley in butter 7 minutes. Cover for 3 additional minutes.
Combine broth with mushrooms and all else, including cream and celery, reduce 25 mins.
Serve with toasted bread and butter or cheese