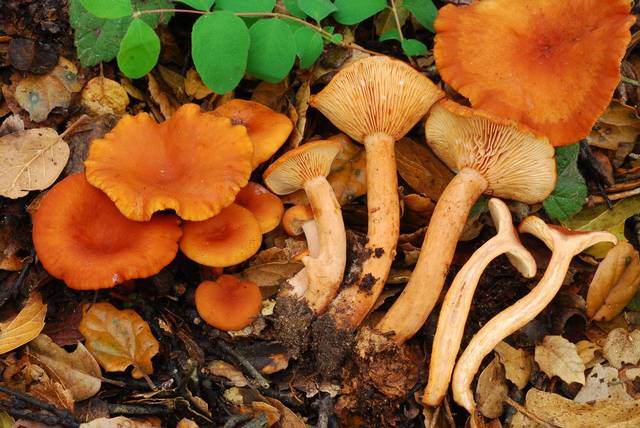 This recipe, created by Ernie Hudson, graced the table at a Wine & Mushroom Fest. We most often think of the Candy Cap in a sweet context; this recipe provides a delectable savory alternative!
Serves: many
Ingredients:
2 lbs lean pork roast, sliced in 3/8" slabs
High-heat oil for sautéeing
1 c chopped sweet onion
Garlic
Harissa *
½ c dried apricots
½ c dried cherries
½ c dried candy caps
Cooked dried beans of your choice
Begin with a couple of pounds of lean pork roast sliced into 3/8" slabs. Sauté the meat in a large frying pan in oil at high heat. As the meat browns, add a cup of sweet onions and garlic to taste, which in my case is a lot. Sprinkle generously with harissa, a Tunisian spice mix of chile, coriander, and cumin.*
At the same time, begin the sauce by simmering a half cup of dried apricots, half cup of dried cherries, and half cup of candy caps in two cups of water until soft. Mix the ingredients in a blender.
Reduce the heat under the meat, introduce the sauce, and add a cup of marsala. Cover and simmer for at least an hour, until tender, adding marsala and/or water to provide enough liquid to keep the meat submerged.
Prepare a melange of pre-cooked, drained beans in a casserole dish. Place the pork slices over the beans, dump the remaining spicy liquid over the beans, then heat in the oven.
* Harissa can be found in the international section of many grocery stores