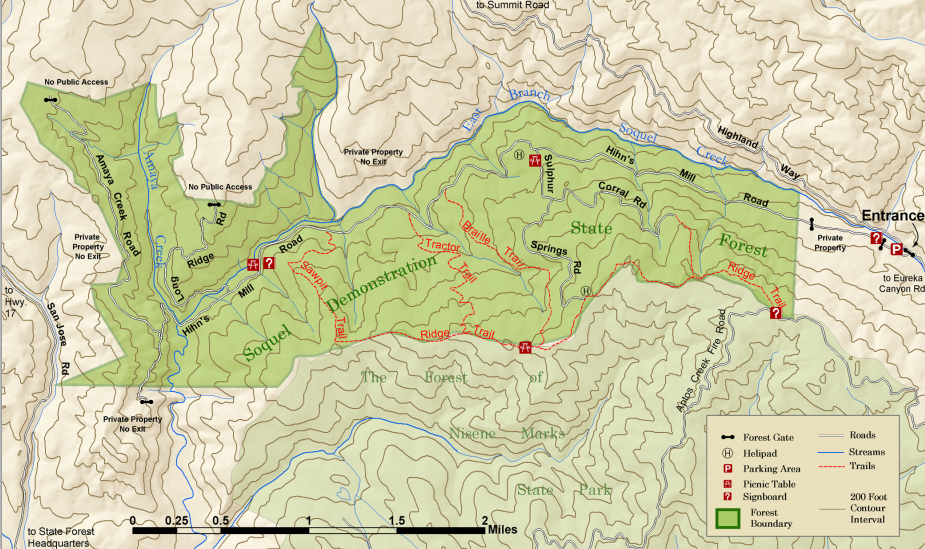 We are incredibly fortunate to have this collecting resource available to us. The SDF appreciates our help in updating their current species list, which you'll find on the back of your permit. Should you find and solidly identify a mushroom not listed (well done!), please share your information and appreciation by notifying the SDF office.
You can obtain permits by contacting the SDF office at the address below.
Send an email to <http://ffsc.us/e?q=ayZSfE9mKGFqb1VfWVcPUGx8dX9AQxk6e0ImM2VUbHpEYw-3D-3D_596> including your full name and phone number. They will email a permit for you to print and carry with you.
SDF now has an active weather station located in the Forest that shows live updates on Weather Underground. This info is at:
Also, for groups is planning a foray in the forest that will be advertised or could include more than 20 people, contact SDF beforehand.   They have a Special Use Permit process that may be relevant, depending on the circumstances.  In general, when large groups are planning events in the forest,  please contact SDF as soon as you have a date.
We are encouraged to access the weather station and to try out the NatureTour app and give them feedback! It's perfect for hikers going along the main road.